Software Freedom Day 2013
Demonstrated and presented at Software Freedom Day 2013 was a Raspberry Pi Intrusion Detection System. The purpose of the system was to:
Demonstrate the functionality of the Raspberry Pi
Electronics
Security (DoS, command line tools)
A photo is provided below of the Raspberry Pi in action.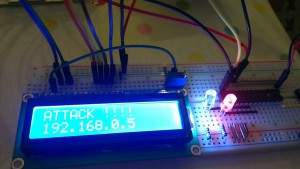 The presentation used on the day is available to download below.
Materials Available For Download: