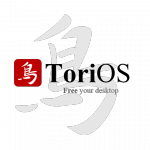 http://torios.net/

A minimal Ubuntu-ish installation which also works on most older machines

I have discovered that Lubuntu does not work on older machines, as it need a PAE CPU
I have been recommended to use ToriOS as a non-PAE capable spin-off from Ubuntu.
http://torios.org/ is the original website, but they've lost access to update it so are making a new website at http://torios.net/
It looks like this project needs more workers on it !
In an email replying to my question of why their forum doesn't work they wrote:
we have decided to put the forums off until we release the
stable version and have people who could take care of the forum. For now, we don't need it.
PS
Other small linuxes are Damn Small Linux and Slitaz.